Distant Relatives (Civil War):
**James Butler (Wild Bill) Hickok (Union Army Teamster)
**Stephen Cornell (2 Great Grandfather--Union Army)
***Capt. Eugene Cornell (3 Great Uncle--Union Army)
Immediate Family Tree Veterans:
**Leroy Edwin Baxter (Grandfather--U.S. Navy WWI & II)
Joseph Wallin (Godfather/Uncle--U.S. Marines)
***Eugene Baxter (Uncle- U.S. Hospital Corp WWII)
**George Thomas Baxter (Uncle-U.S. Navy WWII)
**Richard Bennett Baxter (Uncle-US Navy WWII)
**John Lewis Baxter (Father-US Navy WWII)
**William Leroy Baxter (Uncle- Korean War)
Lawrence Baxter (Cousin-US Navy).
Jeffrey Lewis Baxter (Brother-First Lt. Army Chaplain)
Jennifer Sullivan (Niece-U.S. Navy)
Worked for US Army as Civilians:
Enid Wallin Baxter (Mother--Civilian Worker-US Army)
W.E. Baxter (Civilian-Service Source at US Army's Fort Carson, CO.)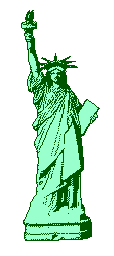 --"These Family Tree Members served (some even ** fought and ***died) for me and my country.''
Webmaster Webmaster.